Tongkat Ali Root Extract Powder 100:1 with Active Eurycomanone
Nutracology Tongkat Ali Root Extract Powder 100:1 Longjack Extract with Active Eurycomanone Natural Testosterone Booster (100gm)
Free PAN India shipping on all orders 
100% Genuine Products.
Order 12 PM pm for same day dispatch

Tongkat Ali Root Extract Powder 100:1 with Active Eurycomanone
Nutracology Tongkat Ali Root Extract Powder 100:1 Longjack Extract with Active Eurycomanone Natural Testosterone Booster (100gm)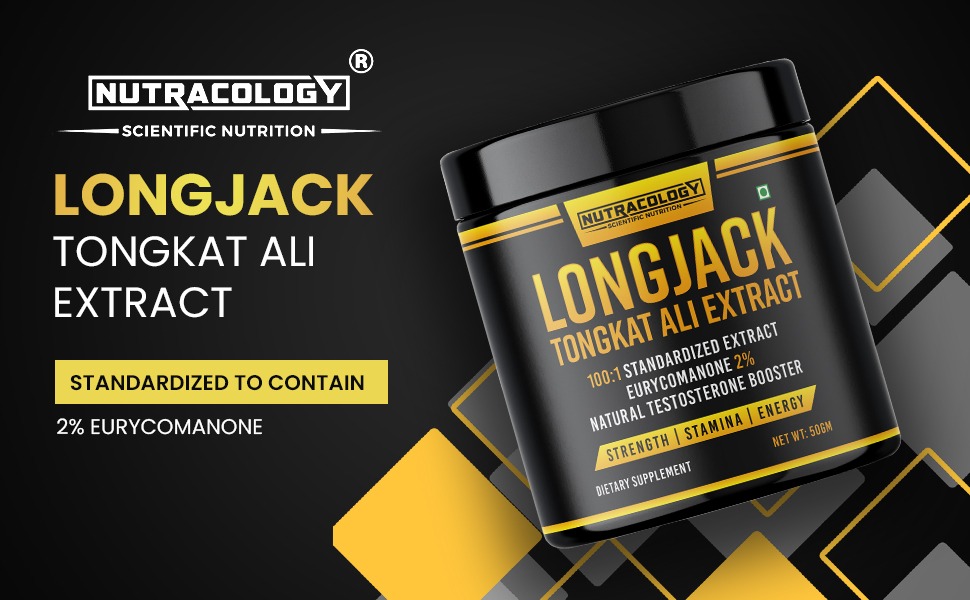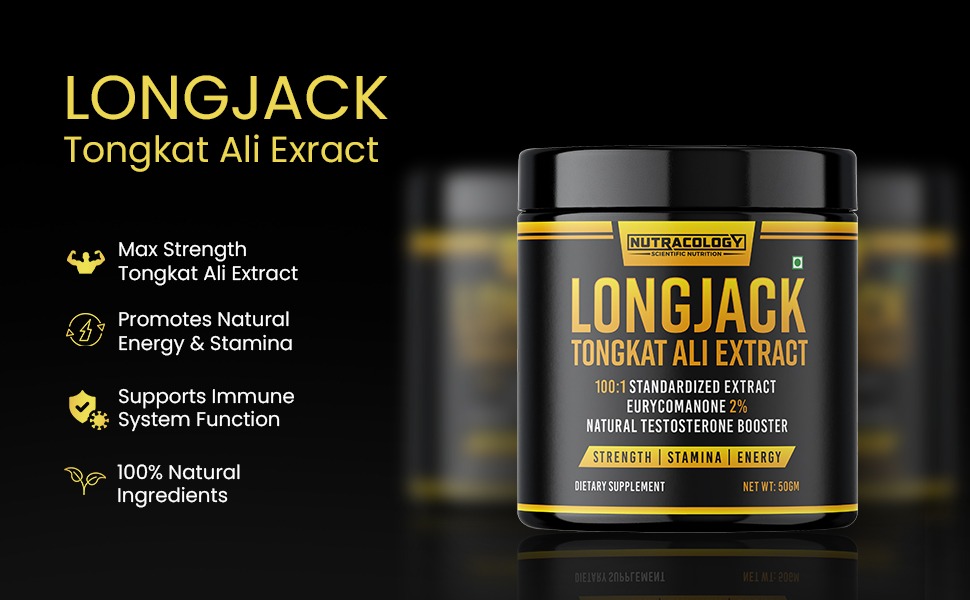 About The Product:
Tongkat ali (Eurycoma longifolia), also known as longjack or Malaysian ginseng, is a flowering plant native to Southeast Asia. Our Tongkat Ali powder is made from wild-harvested roots that are at least 15 years old.
It is a 100% pure extract and contains no additives. The extract contains Eurycomanone, a phytochemical linked to several of tongkat ali's benefits. Our proprietary blend is enhanced with 500mg of Tongkat Ali root extract per serving to support athletic performance and immune system health and to boost energy levels in men and women.
Tongkat Ali also has antioxidant properties and is an adaptogen. Nutracology offers high-quality supplements made and packaged under Good Manufacturing Practice standards. All ingredients are tested and sourced from trusted suppliers. These procedures ensure the best value and quality.
The benefits of our Tongkat Ali supplement may include support for overall energy and athletic performance, increased strength and muscle mass, improved recovery, and boosted testosterone levels. The main ingredient is Tongkat Ali Extract (Eurycoma longifolia) Root Extract, standardized to 2% Eurycomanone.
Additional information
| | |
| --- | --- |
| Weight | 100 g |
| Dimensions | 10 × 8 × 8 cm |
| Size | 100Gm, 50gm |
| GTIN | 8906109483497 |